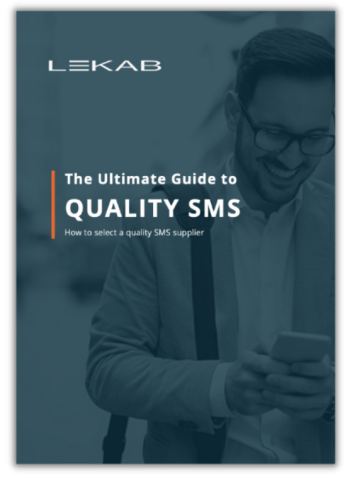 Learn more about quality SMS in our guide.
Quality SMS means secure and stable direct connections to mobile operators, with prepaid interconnect fees and delivery guarantee.
Quality SMS is the obvious choice for businesses that have important SMS messages to send and want to ensure they are delivered on time.
Download our guide to learn more!